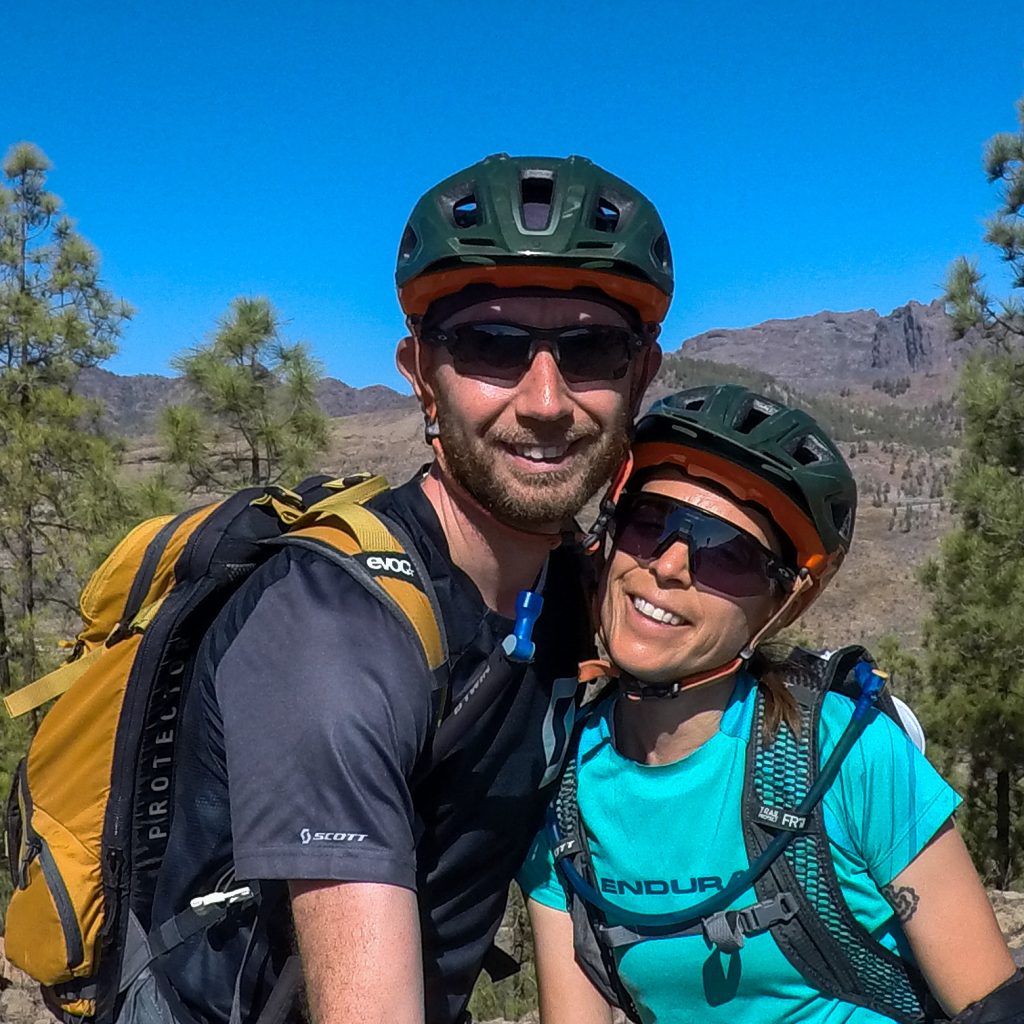 We are Kristof and Mary!
We are a passionate mountain biking couple that has been together since 1997. Our true huge passion for the sport only sparked in 2014 when we started training for marathon stage races. That's when we realized that mountainbiking could become a real chapter in our professional life, and it did…
In 2016 our life took a drastic turn. We've sold every single thing we owned and moved to Gran Canaria with our 3 dogs, in search of more sun and biking. Less owning, more living. From then everything changed even faster and since 2020 we spend our summers in Norway guiding for CANVAS hotel. Our winters remain in Gran Canaria where we do our own thing: That's giving people the best time on and off the bike in Gran Canaria.
We live freedom on 4 wheels in our camper, together with our dog Prada and Gizmo the trail cat. Home is where biking takes us.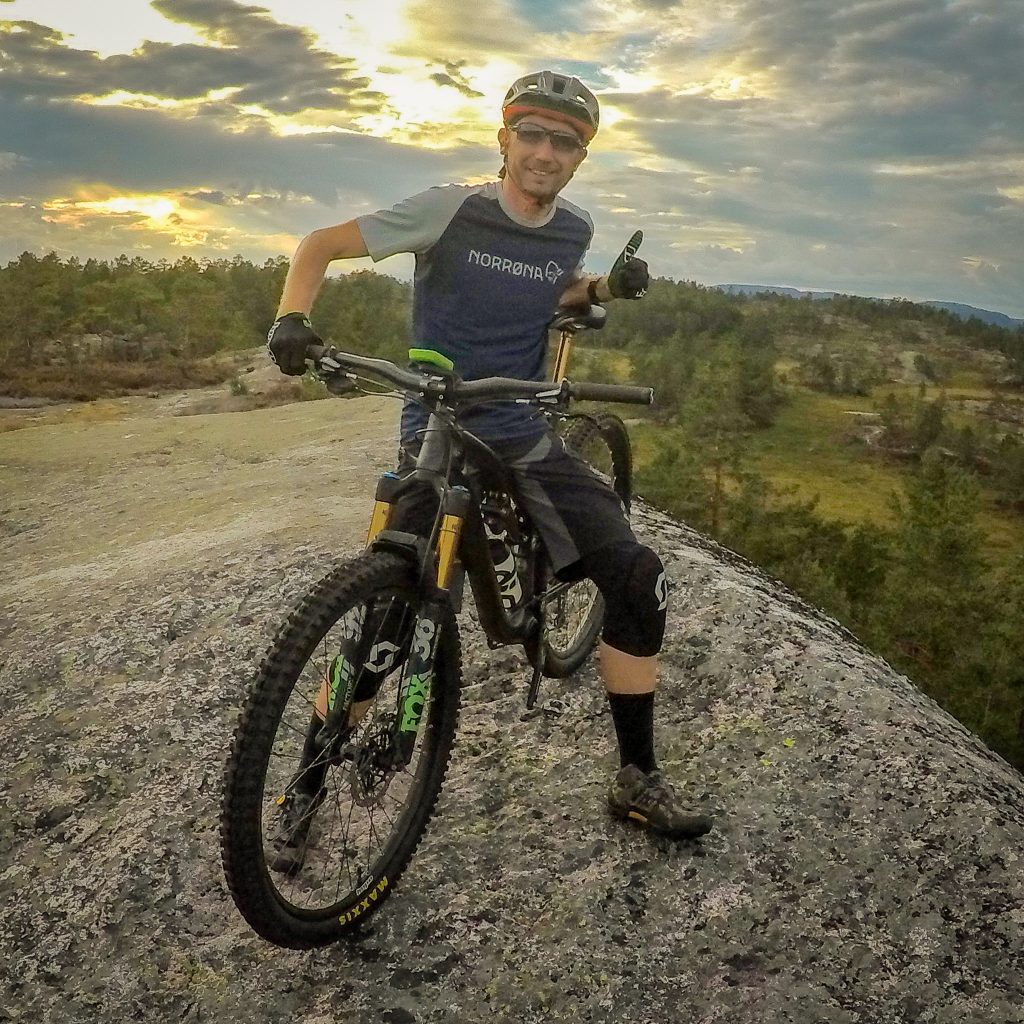 I'm Kristof!
Before I became a mountain bike guide I was an interior architect. I had a design studio with 4 interior designers and an accountant, I published 2 books and was seen on national TV as an interior design expert. So I left all that behind to pursue my passion: That's mountain biking and giving people a really good time. I've been mountain biking since I'm 15 but after graduating that got a bit more to the background. I made the switch from an aluminum horse to a real live one for about 10 years, riding western style. But I switched back to a carbon horse again:-)
After knee surgery in 2013, I started really training for marathon stage races with a personal coach. A burnout from a life full of stress made me decide to move to Gran Canaria end of 2016, to become a mountain bike guide a year later. From then I knew that was my true passion. I met Jan Fasting from CANVAS hotel in one of my tours and since 2020 I've been working for them as a guide in the summertime. For winter mountain biking Gran Canaria remains a top location and that's where we've created a new experience. Many months of scouting trails resulted in a new and exciting concept!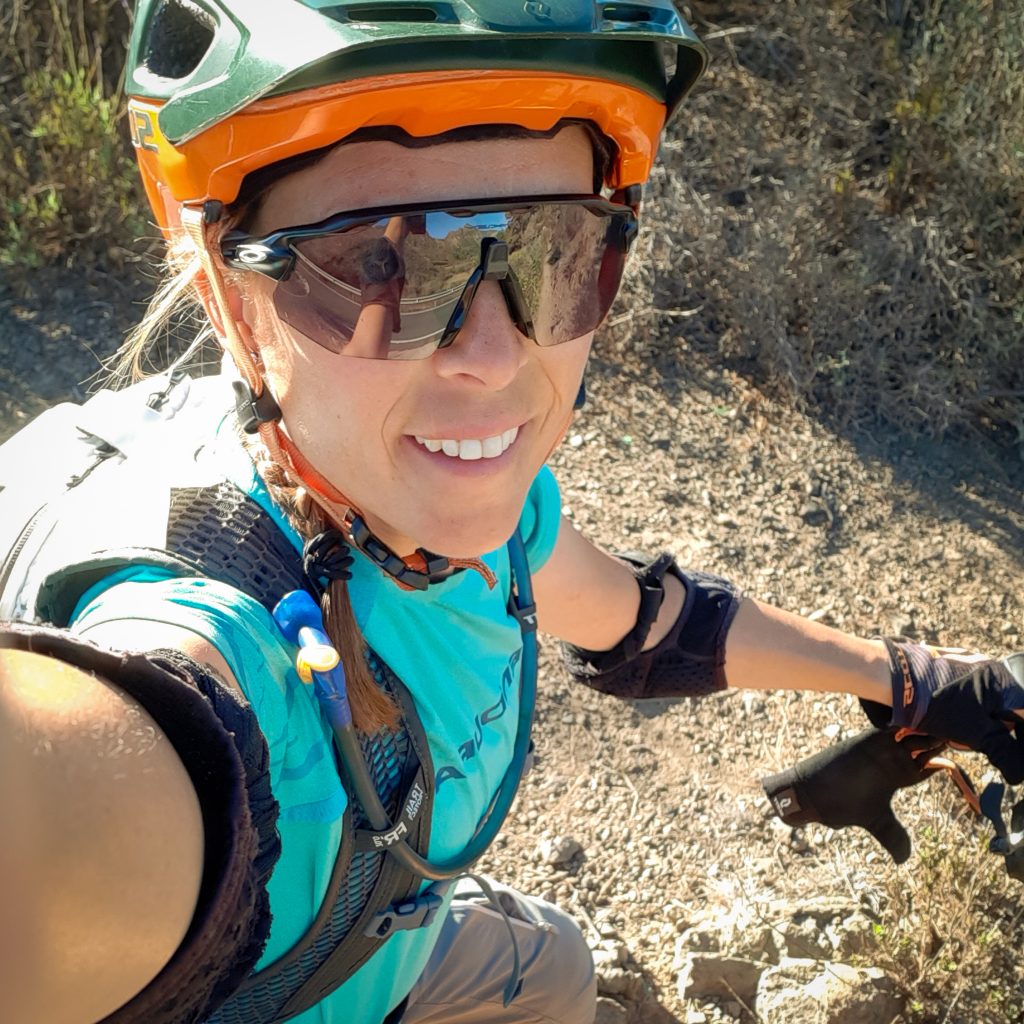 I'm Marjan (aka Mary)!
I used to work as a nutritionist before I got into bikeguiding and was active in different sectors. I've worked as a food quality controller for different companies but also as a coach in a health center. I even managed a professional kitchen in a retirement home. But my life also changed drastically in 2016 when I moved to Gran Canaria. There I started working in a bike rental shop for about 4 years. It was nice but since I was behind the cash register I couldn't be on my bike myself as much as I wanted to. I have been riding a lot on road bikes but always combined it with mountain biking. In 2014 I took on a challenge to ride from Ghent to Barcelona on the racebike in 16 days (so about 100km on average a day).
That's when the biking microbe really bit me and I kept on training for MTB-marathon distances. My very first race ever in Gran Canaria was the national championship and it got me a 3rd place! As soon as I had the perspective of working as a mountain bike guide at CANVAS hotel, I made the total switch to only mountain biking. With my past learning curve of technical riding, I really understand how hard it can be for others to learn it. That is what gave me the patience and motivation to teach this to others. To overcome their fear and really enjoy the improvement is the reason why I'm guiding less experienced riders.