Gran Canaria Sunny South
6 nights / 7 days OR 3 nights / 4 days
Prices and dates on request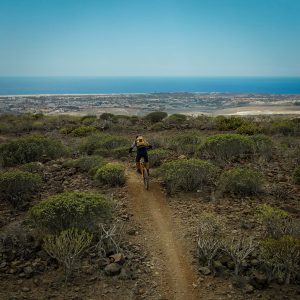 A high-quality 4 **** hotel in the sunny south of Gran Canaria, with almost always blue skies and the best MTB & E-MTB rides all over the island. That's what "Gran Canaria Sunny South" is. You don't have to worry about anything from the moment we pick you up at the airport until we drop you off. Your rental bike awaits you at the hotel, and all of our bike tours (with or without a shuttle transport) leave from the hotel.
Are you planning a holiday with your partner who isn't going to ride as much as you? Or maybe your partner doesn't bike at all, but just wants to enjoy a week of sun and a great hotel? Are you a bunch of friends just wanting to stay in 1 place and have good rides? Then "Sunny South" is your thing because we can make this as flexible as you want.

Details
"Sunny South" is our most flexible package. Whether you travel as a biking couple, or with a partner that is riding less or even doesn't bike at all, this package fits all. We accommodate you in a carefully selected 4 **** hotel in the sunny south of Gran Canaria. For those who are not biking, it's perfect for a relaxing holiday alongside one of the pools or on the beach. Not bad for when you want a day off the saddle yourself too. That's why we also offer the "No Biking" option. This way your partner can book the same holiday but with just the accommodation on half board, the airport transfers and the 1-day excursion. If you want to bring your kids, please ask and we'll arrange that with the best deal available.
Flexibility is key!
The guides select the tours based on the weather conditions. We start at 10h in the morning, so you can enjoy your breakfast peacefully. No stress to get a taxi for a tour to start elsewhere or waiting in line to join one. Our private driver is following us with a spare bike and tools to have that safe feeling. It's also possible to leave some personal stuff in the shuttle too. In general, we'll be back at the hotel around 17h, depending on where we go riding. Staying for 6 nights means a lot of biking and for that, we have a rest day after 3 days. On Wednesday, we will take you to some of the highlights of Gran Canaria. Do you prefer a beach day? Also good! If you really want to get every pedal stroke out of your holiday, then join the last ride with the guest who has a shorter stay. Flexibility is key in "Sunny South"!
6 Nights / 7 days or 3 nights / 4 days? MTB or E-MTB?
Both groups arrive at the same time and the program will be more or less the same, except on arrival and departure days. See the itinerary for more details. "Sunny South" is possible on MTB or E-MTB. The first booking we get for a specific date will determine which of the two it will be. So when the first guests book it as an MTB holiday, then that package for that date will only be available for MTB. It is an option (with some rules) to mix MTB riding with E-MTB. But the other way around, we will not mix E-MTB tours with MTB because our E-MTB tours are specifically designed to get the most out of the electric support feeling.
Itinerary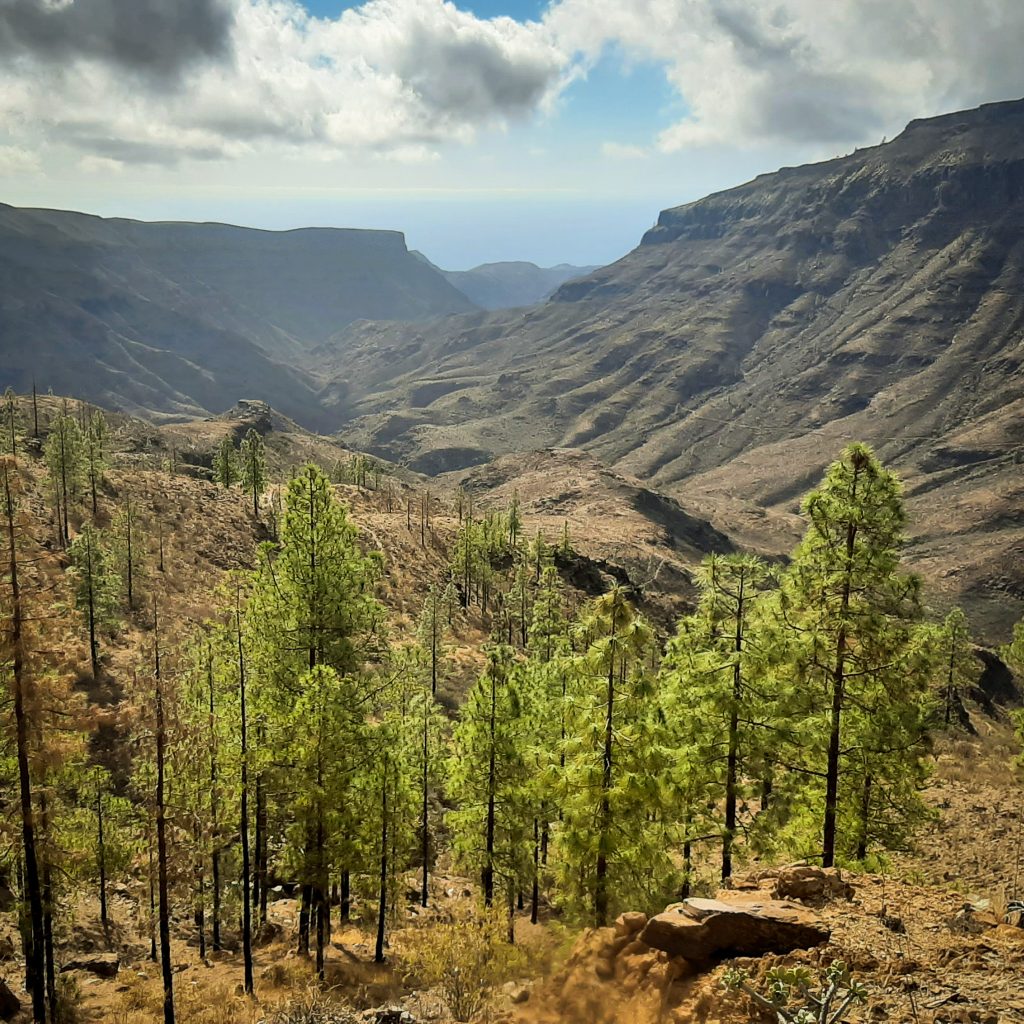 Day 1
Our guide will be waiting for you at a clearly communicated location at the airport and will escort you to your hotel. We have lunch at the hotel together, set up the bikes, and it's time for check-in (15h). If you have booked for 6 nights, you can go for a first local ride or just chill out. With guests that have booked the shorter stay, we ride our first proper tour. After the ride, it's time to shower, and we get together with the whole group for drinks. Time to get to know each other and have a briefing about what's coming in the next few days. Then dinner awaits!
Day 2 & 3
After breakfast, we leave at 10h. Depending on the chosen tours, it could be that we start riding straight from the hotel or that a shuttle picks us up to go riding somewhere else. Your bikes will be ready where we need them. The guide(s) choose where to go riding depending on the weather. Trust us, we only want to offer the best that's available and want to show you as many different places as possible. We have lunch along the way in a local bar or our driver brings it to us. Expect to be back at the hotel somewhere around 17h, depending on how the day went 🙂
About the distances and elevation. That's very tour dependent, but expect something around 30 km to 40 km in distance and elevation that will be around 600 hm – 1000 hm a day. I can't stress enough that we really adapt to the group and plan our tours accordingly. We have only 1 thing in mind: giving you the very best time!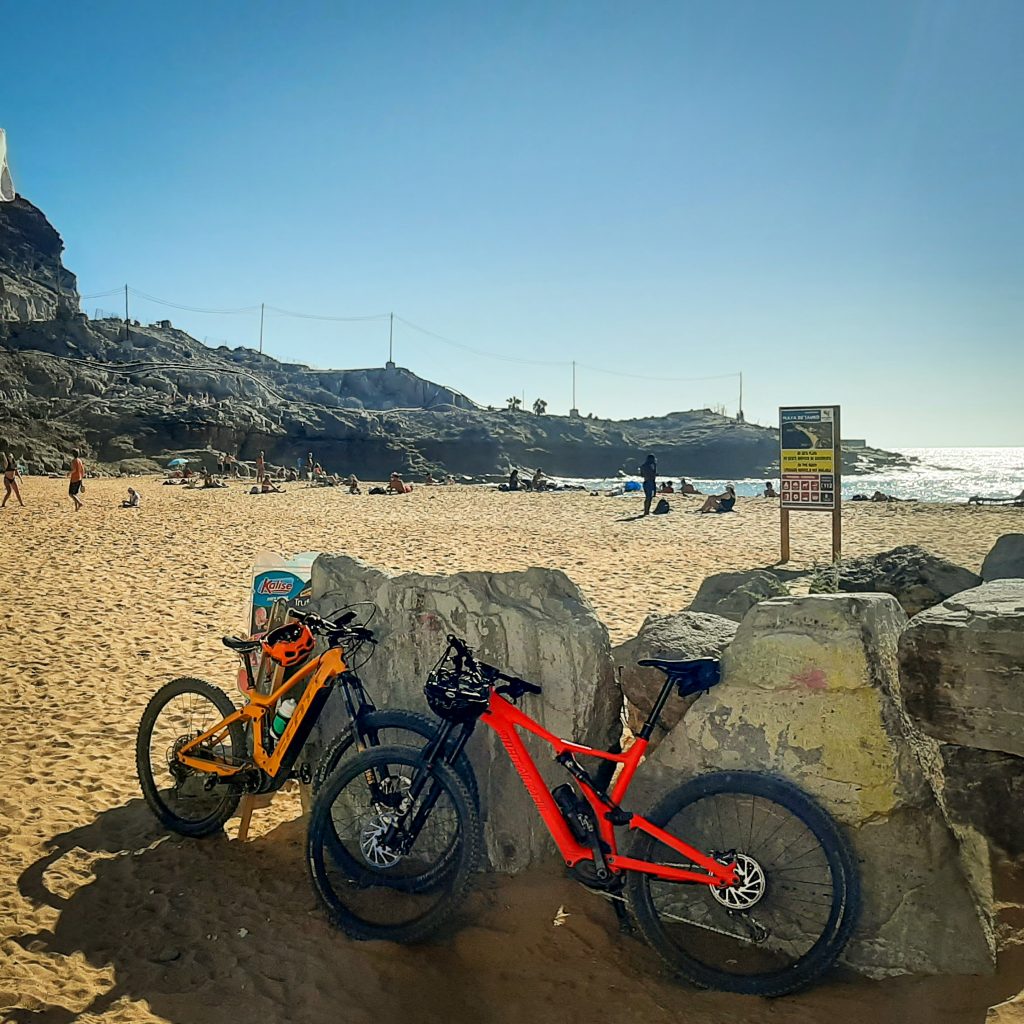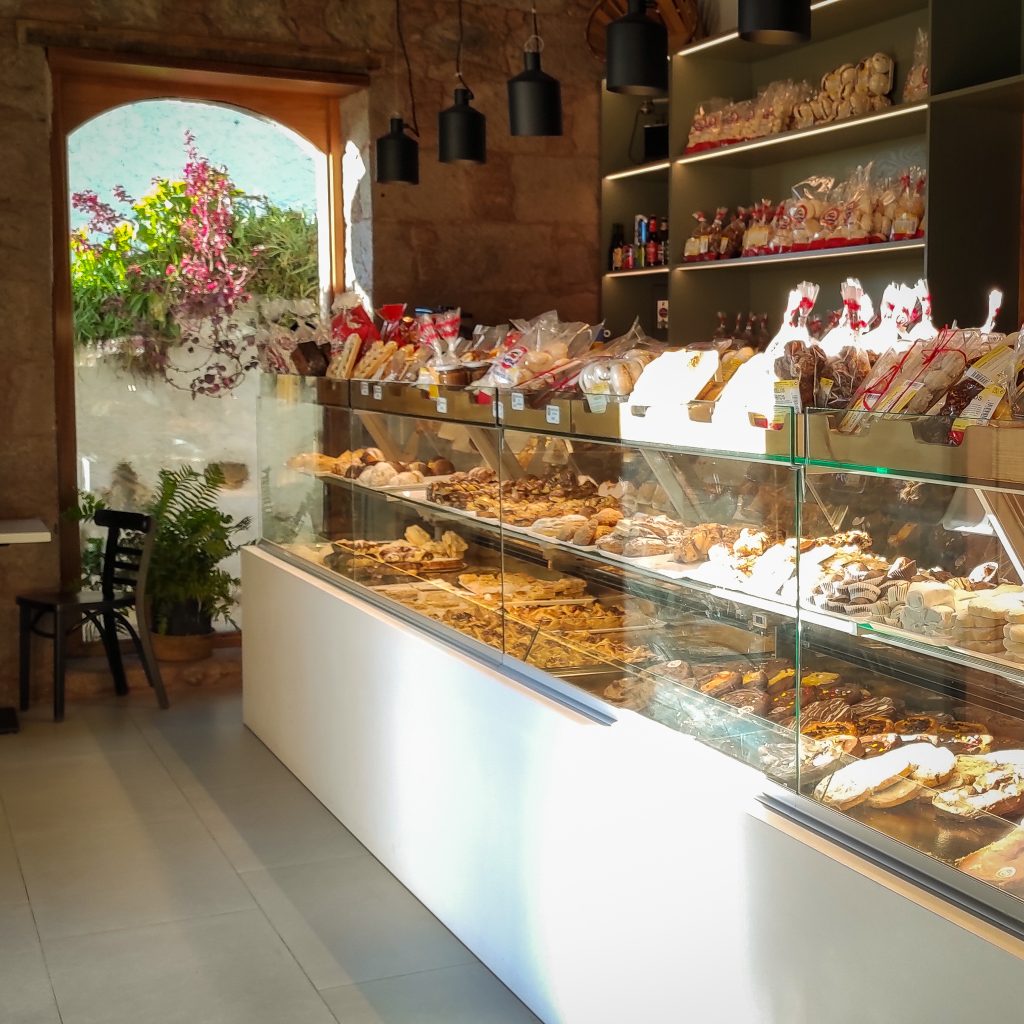 Day 4
6 nights stay: You've been on the bike for at least 2 days in a row, maybe 3. Let's take a break. Today we have the option to take our shuttle and see some of the highlights in Gran Canaria. We can taste some locally produced rum in the distillery, try some local delicacies, have tapas… But you can also choose to just not leave the pool area at the hotel, or go to the beach. Or… go biking again (follow below then)
3 nights stay: This is your last day already! Oh No! To have as much riding as possible, we have breakfast a bit sooner to start the tour earlier (surprise ride). Our goal is to be back at the hotel around 11.30h to be on time for a shower, check-out, and lunch maybe. The airport shuttle picks you up at 14.15h to bring you back to the airport.
Day 5 & 6
This is for the guests who stay 6 nights. More biking on the program! It's about the same story as on days 2 & 3. Depending on the weather and the energy level of your bodies, we plan 2 more tours to discover more of Gran Canaria and collect more good memories.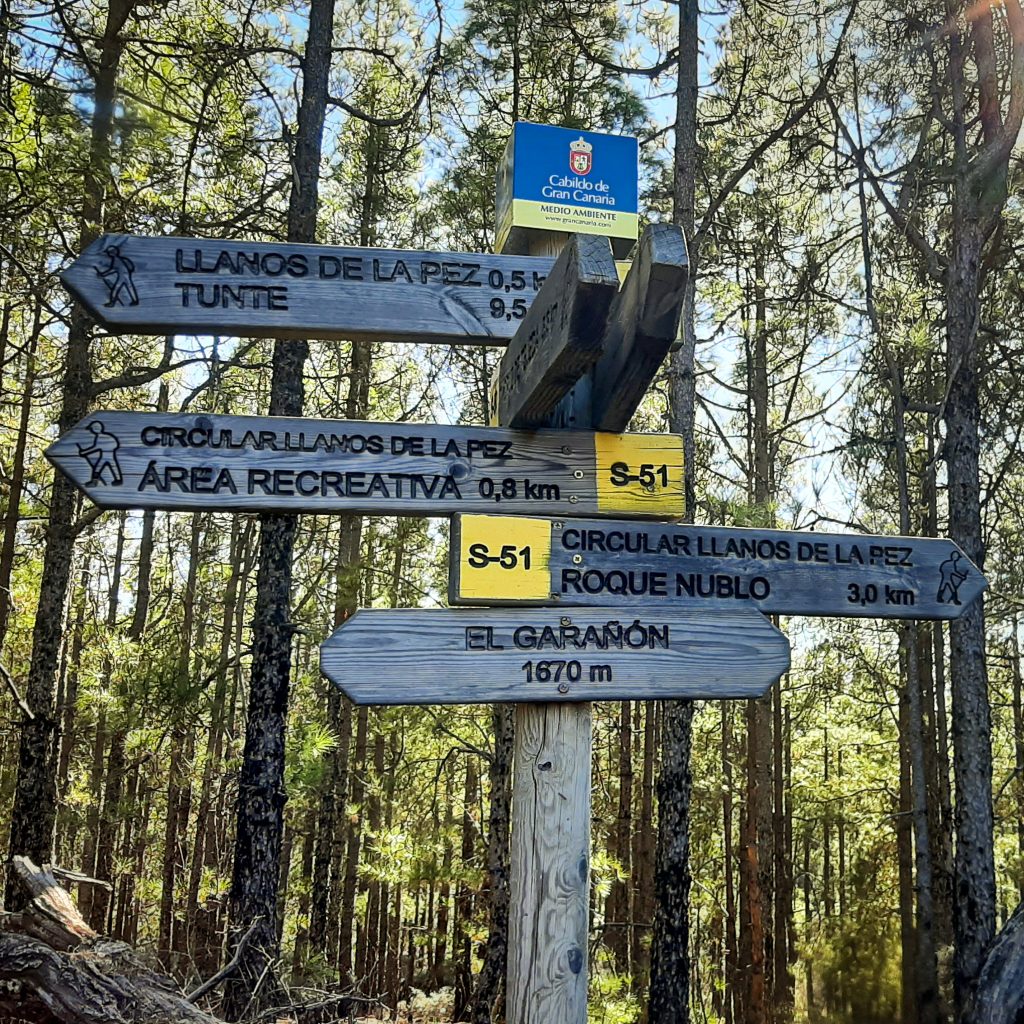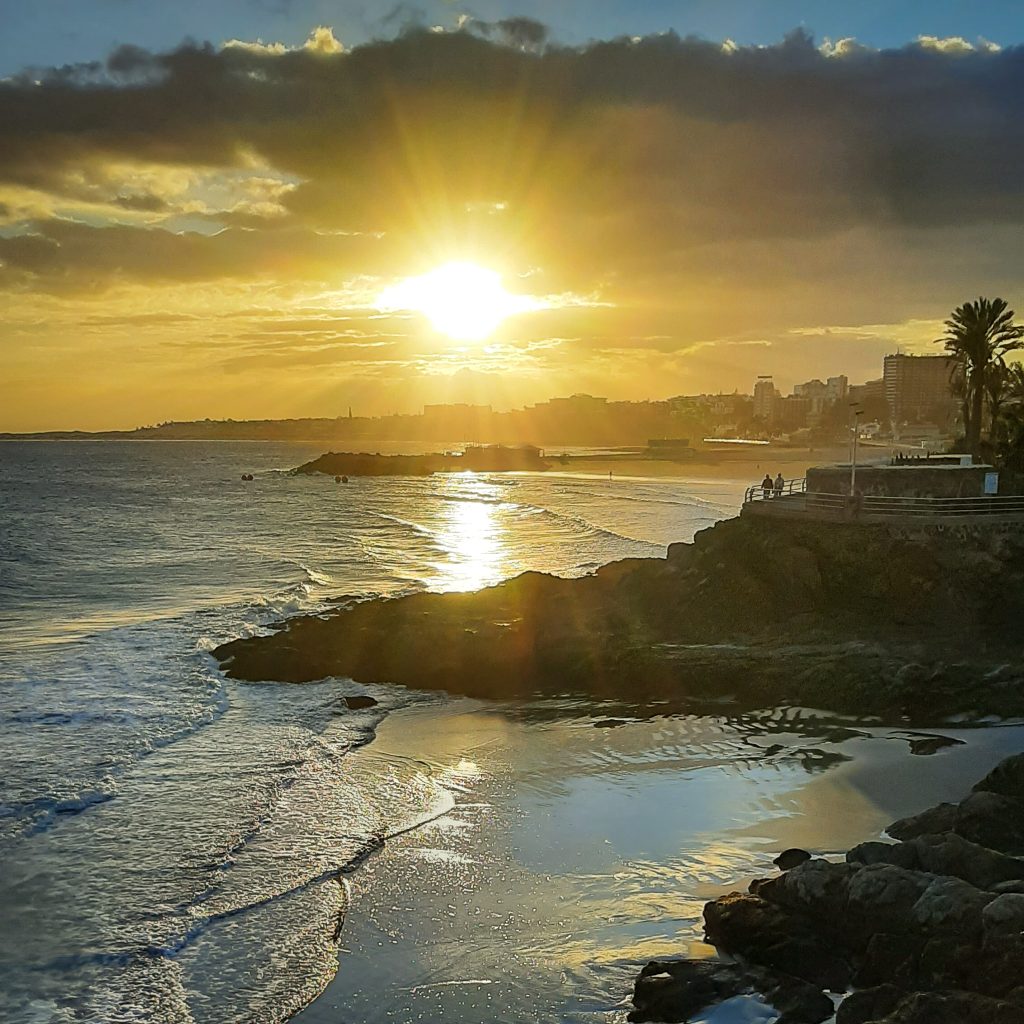 Day 7
All fairy tales come to an end and unfortunately, we have to say goodbye today. No biking, but maybe sleep in, have breakfast a little later, and enjoy some last sun.
Don't worry about bringing bikes back to the rental company or anything like that, we take care of it. Just enjoy your holiday until the last minute!
The shuttle will pick you up around 12h to take you back to the airport on time, so there is no stress.
Pictures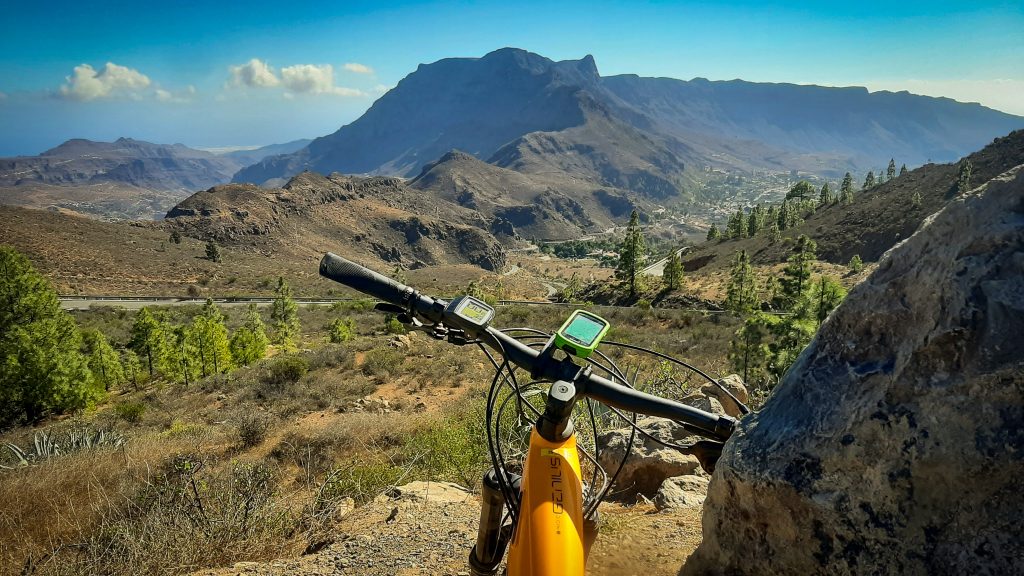 What's included?
Airport transfer to the first location + back to the airport
Accomodation for 6 nights or 3 nights in a 4 **** quality hotel in the south of Gran Canaria
All breakfasts, lunches and dinners on riding days (on arrival-day dinner is included and on departure-day breakfast is included)
Water at the start of the ride to fill up bottles and drinking bladders
Support car with tools following during the day (on specified meeting points)
Spare bike travelling with us during the day (depending on the average size of the guests)
Pick up and return of rental bikes
What's not included?
Flights to Gran Canaria and back
Drinks (alcoholic and non-alcolholic) during the day and with the meals (with exception of coffee or tea at breakfast)
Travel, cancellation & accident insurance
A rental MTB or E-MTB
Optional
Single use of a double room is a supplement of 350€ per person for the total stay
Blocking a specific date for a private group for the 6 night stay is possible as off groups of 6 people
Blocking a specific date for a private group for the 3 night stay is possible as off groups of 10 people
Required skill & fitness level
When you choose for E-MTB tours, here's an important reminder: riding an E-MTB does not substitute any lack of skills or fitness. Our E-MTB tours are specially designed for the best engine-supported experience. You should expect to make the same physical effort as you would on a regular MTB. The extra engine support simply compensates for the extra challenges in our tours. As for riding skills, you need at least the same riding skills with an EMTB as you need with a regular MTB. We ride our tours in general in ECO-mode with an exception for very steep or technical uphill parts to have the best chance on a battery that makes it through the day.
We offer our trips in 2 different skill levels because we (can) ride with 2 guides, so groups can split up to make each of you feel comfortable. Let's say that an average tour covers about 70% of the same routes in both levels and 30% makes the difference. Sometimes an extra extension is possible for advanced level.
This trip is standard NOT for inexperienced or beginner riders. If you are coming with a group of less experienced riders you can make that request. We can customize our program for that group.
Intermediate level

We expect you to have at least 2 years of experience riding MTB or E-MTB and taking your bike offroad at least once or twice a week during the season. You feel comfortable riding wider offroad tracks and flowy singletracks. Small rocks don't frighten you and you're not afraid of trying something a bit more technical with the correct guidance. But you feel comfortable knowing that you can choose to walk a tricky technical section. Physical wise you consider yourself fit enough to be on the bike for about 5 hours a day (picture breaks and a 1h lunch included). You don't mind the (longer) climbing, as long as you can go on an easy pace
Advanced level

We expect you to have at least 2 to 3 years or more experience riding MTB or E-MTB. You take your bike out on the trails at least two or three times a week in the season. And you feel comfortable on most types of terrain: loose, rocky, root sections, exposed singletracks, tight switchbacks… Improving your skills is something you look forward to. Moderate rock gardens and small drops are no problem but where it gets too crazy you don't mind walking a section. Also climbing and descending steeper singletracks and small jumps don't scare you but just make you smile. Physical wise you consider yourself fit enough to be on the bike for about 6 hours a day (picture breaks and 1h lunch included). A fair amount of (technical) climbing is absolutely no problem.
What to bring
We will send you a full packlist about 4 weeks before arrival, so you'll be well prepared for your winter adventure.