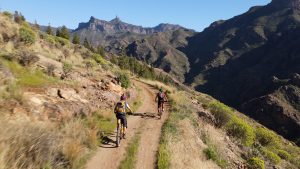 MTB in Gran Canaria
With almost always blue skies, Gran Canaria is a paradise for winter mountain biking. Although the island is already famous for good road biking, it is not so known for its very good mountain biking. With the high mountains, it's perfect to get the most out of MTB in Gran Canaria too. Let us guide you over these amazing trails. We can organize the perfect mountain biking holiday. You only need to enjoy it, while we take care of everything else.
MTB in Gran Canaria
Since the top of Gran Canaria is at 1943m high there are many options for riding: upwards but of course also down the hill! A private driver takes us up with our bikes and we ride the best trails of the island. Although there's a lot of descending, there is still a fair amount of climbing left to get to your destination. What's keeping you from getting the best MTB experience? Come ride with us!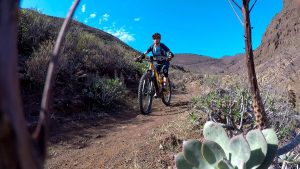 Our experiences
Crossing Gran Canaria
(6n/7d)
E-MTB only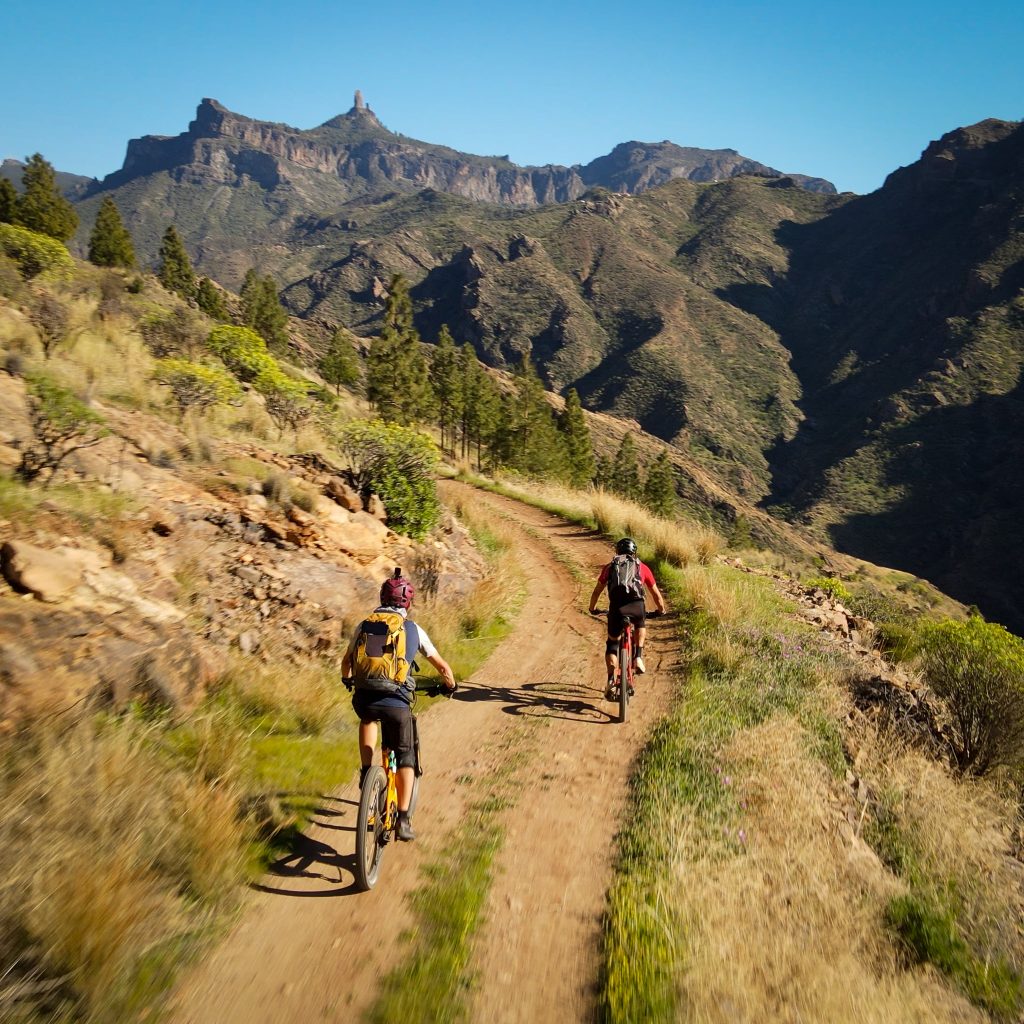 Crossing Gran Canaria on EMTB from the east side over the highest peak "Pico de las Nieves" all the way down to the northwest. We are spending 2 nights in 3 different locations while luggage follows. This is true immersing into local Gran Canaria to discover something very different than the south. And this while biking on the best trails.
Sunny South
(3n/4d or 6n/7d)
E-MTB or MTB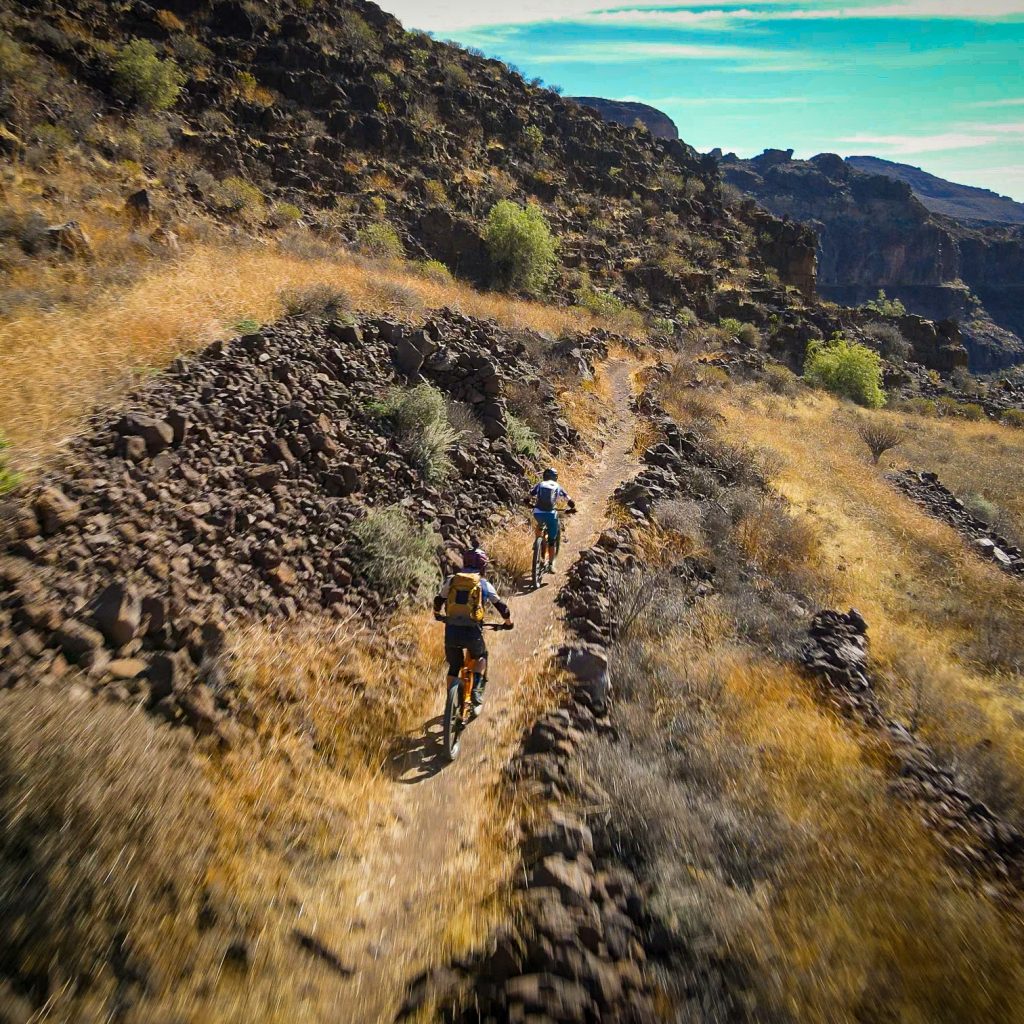 Sunny South is a flexible package with 1 accommodation in the south and possible on EMTB or MTB. The guide chooses the perfect tours depending on the skill level and the weather conditions. Perfect for when you just prefer to stay in 1 location only or also for couples that aren't both (always) biking. We offer this package for 3 nights or for 6 nights.
A picture says more then a thousand words…